Welcome to Spring! This will be yet another busy season at Clyde Hill as our students look forward to Wellness Week, many remaining field trips, Staff Appreciation Week, the Father-Daughter Dessert, the Talent Show, receiving Academic Challenge awards and Fun Day! We encourage our parents to participate as much as they are able in these fun and time-honored traditions at Clyde Hill.
We are also very happy to report that with the generosity of our parent community and rigorous expense management we have surpassed our gross profit requirements for the PTA. This means our PTA will be able to continue providing at least the same level of service, programs and events. In our first year of this new fundraising model more than 40% of our parent community made a donation to the Annual Fund. We would like to see that participation number grow next year – imagine what we could provide to our students if 60% or 80% of our parents participate!
Last but not least, we are now building our PTA team for the 2014-15 school year. Whether you are interested in helping with an event, or being a part of the team that makes the financial and directional decisions for the PTA, we welcome your participation! For more information about any of the roles in the PTA, please reach out to Stacey Lenderman at staceylenderman@gmail.com.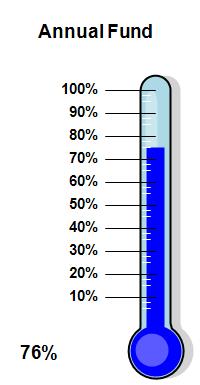 Donations To Date Include:
$98,973 Annual Fund
$89,070 Other Fundraisers
$19,682 Matching Funds
Helpful Links
> Register for After School Programs
2014-15 Kindergarten Families
Click on the orange sign-up link below to receive summer playdate and other Kindergarten information from the PTA. You will start receiving weekly PTA newsletters in August.